JSN Mico provides 6 major color variations for your taste. Each color variation covers not only the main background, but also color of drop-down menu, links, table's header and some others.
Color variations

Hosting for Special Events
Decatur Bible Chapel offers a functional area of over 10,000 square feet that is elegant yet versatile. The space is tastefully painted in warm neutral tones allowing you to customize the room to fit your specific needs. The environment is comfortable and contemporary. A lovely palette in which you can create your entertaining masterpiece as you host your special event.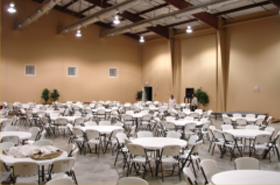 Total Seating Capacity: 400
Total Square Feet: 10,000
Included with rental:
35 Round Tables
275 White Chairs
4 Buffet Tables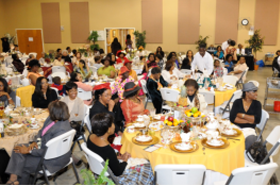 Free Parking
Commercial Kitchen
Select your own caterer
Audio Visual Equipment
Spacious elegant restrooms
Handicap accessible
Flexible hours
Close to I-20
10 min. from Stonecrest Mall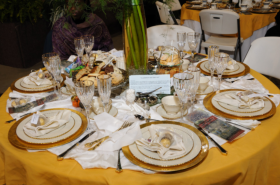 A cleaning deposit required to reserve the date.

To inquire about a date or for more
information contact us at:

770-322-1495 (phone)
This email address is being protected from spambots. You need JavaScript enabled to view it.

please remember to include your event date and time in your email

Flexible font options
JSN Template provides two font options for your template: 800+ Google fonts and standard font.
To make your website content look even better, we included feature to load special fonts directly from Google Font Directory. Google fonts are selected through a magic font picker, and you don't have to touch a single line of code for font embedding. Since this service is provided by Google, it's very reliable and fast.
Google fonts with Live Preview
Standard Fonts with enhanced Live Font Preview
Browsing through Google fonts collection
"Online News / Magazine" style with special font
JSN Mico has incredibly beautiful clean design with ultra flexible layout built-up from 37+ module styles. The combination of 6 colors variation, 5 menu styles and 6 module styles results in a really remarkable website. In addition, super rich typography makes your content look stunning and clear for all users.
Layout
37+ module styles allowing you to have multiple layout configurations. All module positions are collapsible and can arrange modules in horizontal or vertical layout.
Color Variations
6 major color variations for your taste. Each color variation covers not only the main background, but also color of drop-down menu, links, table's header and more.
Menu Styles
5 menu styles to display your website navigation on multiple positions. And...you don't need to install any external menu extension, cool huh.
Typography
Super rich typography ready for the most comprehensive content presentation. Headings, text, links, tables, images, everything was designed with high level of refinement.
Module Styles
6 box designs for module background styling and 20 icon designs for module title styling. Combination usage gives you 120 module styles in total. Pretty amazing!
Font Styles
3 font face options for major website types and 3 font size options for major audience. Each font face option is a combination of 2 font types, which looks stunning..
New Drag-n-Drop Layout Builder
The good new is, with the new Sun Framework, you can freely modify any layout element in JSN Templates to any degree with complete design control. This framework helps you go beyond any limit that you might experience with the first JSN Templates or any other Joomla templates in the market.
---
Unlimited Module Positions
Just with drag-n-drop in the Layout Builder, you can create Joomla module position on the fly without having to write a single line of code. Thanks to the power of Sun Framework, JSN Templates provides UNLIMITED module positions in addition to the pre-built ones.
---
Layout Variations
JSN Templates layout system is flexible and capable than ever before. The built-in module positions are designed in smart way to cover all possible spot where you might want to put content. However, please do not be confused by them or think that they are all the variations that you can have. They are are just some examples that we create to help you speed up your site development process. You can create your own layout variation in any style you want. Bellow is live presentation of some most popular layout variations: